Viewer
Virtual work station from Aware MD Inc available now for physicians by physicians
---
Unique Features
The Cerebrum™ worksheet viewer contains many unique features, including highliting of abnormalities, gender specific normal ranges, indexed values, and measurement history.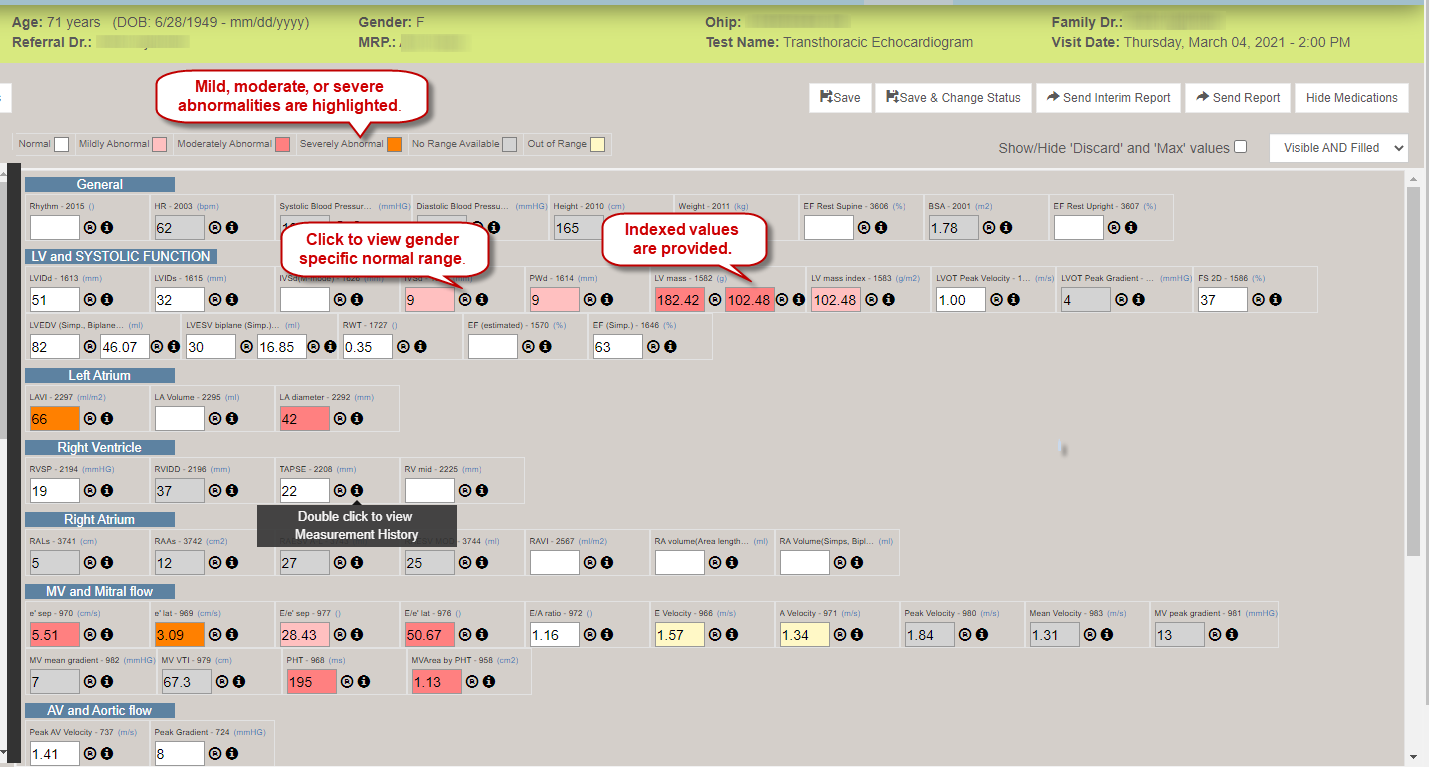 Viewer Features
DICOM modalities: lossy and lossless Jpeg, Jpeg-ls, Jpeg2000 and RLE compression
Able to handle large cardiac runs, etc.
Patient data: Can be used within patient databases from any hospital, integrating the software with existing systems or used as stand-alone viewer, anonymizing critical information.
Image viewing options:Parallel viewing of runs and/or images, stack viewing.
Real-time image enhancement: Display of overlays or curves, screen-fit to display large images, auto-stretch for optimal dynamic publishing and viewing.
Easy of use: Mouse controlled, no keyboard needed.
Calculation and region support: Distance, area, angles and volume measurement by Simpson's and by Areas-length method, US Regions support.
Image-processing Windowing (Brightness/contrast) control, magnifying glass, sharp filter, zooming and panning, rotating, flipping, color inversion.