CardiacView Viewer
This viewer provides efficient methods of looking at cardiology worksheets and images
---
Work List Sample
An integrated study work list makes it easy to find the necessary appointments with filtering by doctor and/or test alongside abnormality indicators.

Echo Reporting Worksheet
Every report is broken up into managable categories and customizable items that can be included in the report. A single click sends out the report to the necessary individuals.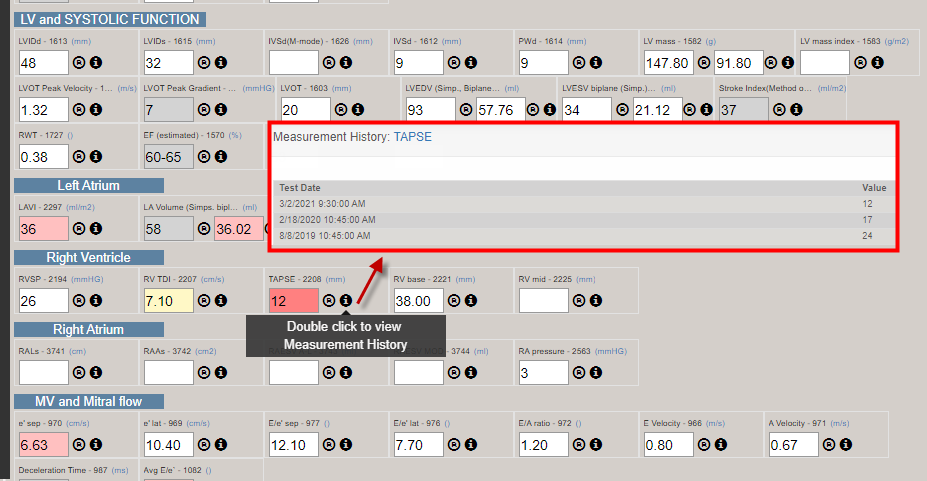 DICOM Viewer